CONSTRUCTION MONTREAL
RENOVATION MONTREAL
ENGINEERING AND ARCHITECTURE
PROJECT SERVICES
INVEST IN REAL ESTATE
INTERNSHIPS, TRAININGS AND JOBS
Remote camp installation & Modular building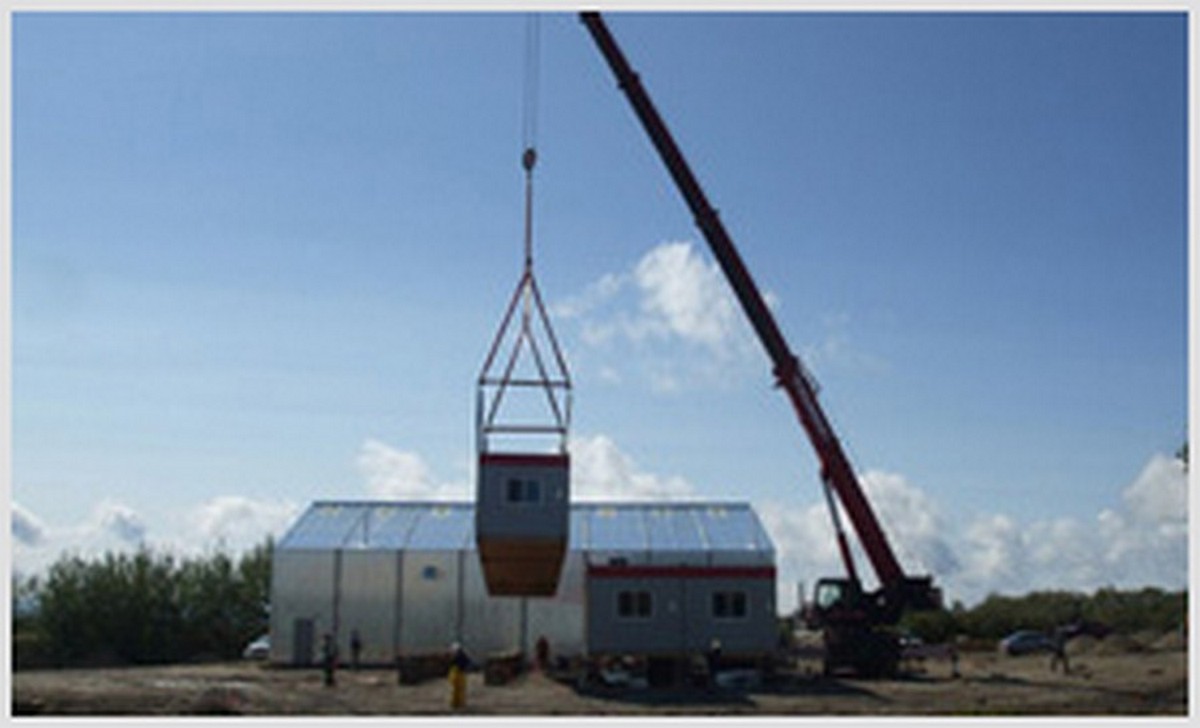 Whether you are a manufacturer of modular complexes, an oil or a mining company or other business people wishing to carry out the installation of a modular remote camp, entertainment complexes, cafeterias or other buildings for workers in remote regions, Construction Daniel Dargis Inc. can help you. We take care of the management from A to Z and provide teams of assemblers for your modular remote camp installations, warehouses and other buildings.
Between 2006 and 2009, we have directed the installation of modular remote camps of all kinds everywhere in Alberta, mainly in Fort McMurray, and even in Manitoba. The company has acquired an excellent expertise in modular remote camp installations of all kinds. Now localised in Quebec in the region of Montreal, the company gathers many teams of assemblers available for your projects on a basis of fly-in/fly-out in distant areas.
The installation of a modular remote camp requires an excellent preparation, coordination, strategy and leadership, because it is a question of installing complexes in distant areas where the resources of materials, equipment and labour are not plentifully available and where the weather conditions are often difficult. In the case of big projects it is often necessary to locally hire a good part of the labour force for reasons of economy and respect of the trade unions' labour laws. Our teams of assemblers are then used as instructors and foremen for camp installation.
We take care of re-examining your project with you from the beginning in all confidentiality and work with your team to plan and organize the installation well of your remote camp.
Do not hesitate to contact us!