CONSTRUCTION MONTREAL
RENOVATION MONTREAL
ENGINEERING AND ARCHITECTURE
PROJECT SERVICES
INVEST IN REAL ESTATE
INTERNSHIPS, TRAININGS AND JOBS
IMPARTIAL REAL-ESTATE INVESTMENT ADVISOR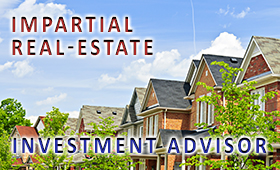 People ask for real-estate investment advice, especially before buying or selling a building. They need advice, more in particular, to find out if their investment is worth the effort; to review the return on investment "ROI" or to determine the best selling price. A good impartial real-estate investment advisor must inform the customer in an IMPARTIAL way. He advises taking into account several aspects, such as: location, market demand, the use authorized by the municipality according to the use that the client wishes to make of it, the financing strategies, the marketing tools and especially on the general condition of the building and its structure. Finding such an impartial expert who masters all of this knowledge and this real-estate experience is not easy. For 40 years, Daniel Dargis, an impartial structural engineer, member of the OIQ, an RBQ certified general contractor and even a journeyman carpenter, has acquired extensive consulting expertise in many aspects of the building process.
For some, buying a building is probably the most important investment they will make in their lives. It is important then to gather unbiased information. It is known that real-estate agents all too often try to make a sale at any price to obtain a commission. While a general contractor seeks to find deficiencies everywhere in order to increase the price of the renovations. So who to trust? The impartial engineer with experience is the consultant par excellence to advise real-estate investors because he does not get a sales commission and no renovation contract. The engineer is bound by his code of ethics to document his decisions and inform the client impartially. This is exactly what the real-estate investor is looking for.
Investing in real estate is a serious matter that requires to call upon one and even more trusted people who have no stake in the matter. The ideal impartial real-estate investment advisor is paid by consulting fees on site or at his office to analyze with the client all aspects of the investment. It is important that he knows how to put all the facts on the table in an objective manner, not to seek to influence the investor and rather to help him make his own decision by giving him a clear understanding of the facts.
Daniel Dargis Eng. has significant expertise in real estate. Here are some websites and links that give a brief overview of his services as an expert impartial real-estate investment advisor and his expertise in various aspects of construction and real estate:
For Daniel Dargis. engineer, real estate, construction, project development, and investments are a real passion! He also completed a training programme as a real-estate agent more than 30 years ago and recently he followed a training programme at the famous
Real-Estate Investors Quebec Club
which makes Daniel Dargis Eng. an impartial expert in real-estate investment in Quebec.
LOCATION - THE KEY ELEMENT IN REAL-ESTATE INVESTMENT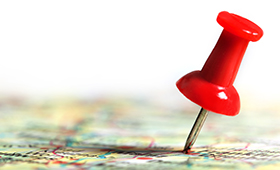 The building may be in poor condition, or even good for demolition, if it is well located it can represent a gold mine. But at what cost? To do what with it? Will there be demand once the renovation project is completed? This is where the impartial real-estate investment advisor comes in. As an investor you can do business with real-estate agents who will enthral you with their siren songs, the important things however are the numbers, the facts and the reality. At some point you will have to come back to earth and know how to count on someone who will tell you the REAL TRUTH. Not what we wish to hear but the REALITY of things.
Real-estate experts know this and the real-estate training courses teach that the location of a building is the most important factor. You may well find yourself in front of a building offered at a discount, if it is built in the middle of the woods, without services around, and without access to it all year round, it is not worth much. Unless of course you want peace and you need solitude. On the other hand, the building can be located right next to a metro station with the prospect of demolishing everything to make it a multi-condo building, but if you think about saving money by doing the work yourself with your friends, you should know that in Quebec that is prohibited and the CCQ will force you to hire an RBQ general contractor who will cost you much more. All of these factors and many more must therefore be considered before making the purchase. Otherwise, your dream investment project could turn into a real nightmare.
The location of the building is fine but under what conditions? Think twice before buying and especially call upon an impartial real-estate investment advisor before making a decision. This in order to contemplate the pros and the cons of the matter.
ADVICE FOR FINDING REAL-ESTATE INVESTMENT OPPORTUNITIES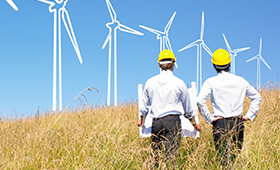 A good impartial real-estate investment advisor does not seek his profit through a sales commission but rather by firstly informing you well and build trust and confidence. Finding real-estate business opportunities is not so easy. You really have to search thoroughly. But how to look around? You should look at how other real-estate investors do. They do not wait for the buildings to be on sale to make offers. They contact building owners using special telephone directories with the list of all street owners and they arrange appointments to visit, evaluate and make them offers. These investors are very fast moving, daring and have the capital necessary to make offers without financing. There are many other techniques. All means are considered to contact the owners of buildings, even before these buildings are for sale. Often these property owners are close to retirement and have begun to think about selling. That's when good opportunities come up. Newspaper ads that promise to buy cash without financing plans are also a technique. But it is still necessary to have substantial capital at one's disposal.
There are many other methods to find good real-estate opportunities. But do not expect it to be easy. Properties for sale on listings of real-estate agencies are often buildings that cater to buyers who want a property for themselves. Not to sell them quickly shortly afterwards. Sure, the building will grow in value and over time it will generate profits, but it will take time.
Calling upon an impartial real-estate investment advisor will not necessarily allow you to obtain a short-term business opportunity, but at least it will open your eyes and with his advice it will certainly cool your fervour and decrease the risks of committing serious errors; especially if you are looking for a building in a region that is unfamiliar to you. It is important to know the mores, market demand, and local ways of doing things. Investing in the services of an impartial real-estate investment advisor is very wise.
ADVICE TO KNOW WHEN AND WHAT TO BUY IN REAL-ESTATE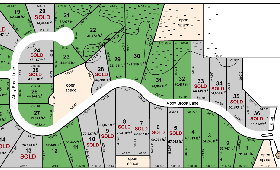 First question to ask! How long has the building been for sale by the real-estate agent or the owner? Don't you think that if it's such a great deal your real-estate agent would not buy it himself? Or a person from his network before you? In Montreal, as in many other cities, there are investors who have access to sales listings a few days before they are made public. These investors scrutinize all the offers under the microscope with bags full of money at their disposal and they make offers quickly even before the sale of these buildings is known to the public. Real opportunities are often bought before they are visible to the general public.
The impartial real-estate investment advisor will inform you not only about the current state of the building but also about the corrective work to be done. He will be able to make a cost estimation of the works and produce an aggregated grid break down of the costs. He will even be able to produce plans for the renovation and help you to go to bidding with contractors in order to have a renovation budget. Foundation cracks, sloped floors, signs of structural instability, mould and the like can often be corrected or stabilized but it is always better to have an idea of the price before buying.
In order to know what, when and at what price to buy it is better to call upon an impartial real-estate investment advisor. It is also good to take training sessions and to participate in real-estate investor groups to take the pulse of the market and listen to how others do it. Before contacting an impartial real-estate investment advisor it is always best to start doing your own research and present the buildings to him that you are thinking of buying. The impartial real-estate investment advisor is not a real-estate agent who has plenty of opportunities for sale. He rather looks more closely with you at the opportunities you have already targeted.
ENGINEERS AND EXPERT ADVISORS IN REAL ESTATE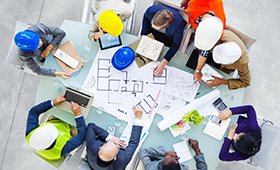 The engineer is not the only specialist who can advise you impartially. A chartered appraiser, a lawyer, a notary, a land surveyor or other professional who is part of a professional corporation with a code of deontology, a code of ethics and at your service, is required by law to defend the interests of his client and act with integrity and impartiality. The building engineer, on the other hand, is very well placed to give advice because he inspects buildings frequently, he is well aware of the issues when there is work to be done, he has a strong network of contacts of entrepreneurs whom he knows personally and other construction professionals. The engineer can make your job easier in many ways.
Daniel Dargis, an impartial engineer and RBQ general contractor since 1989, has not only all the knowledge and experience to act as an impartial real-estate investment advisor but also all construction licenses necessary if the client wishes to proceed with the works. He can assist the self-builder investor as a project manager and advise him throughout the renovation or construction process.
Do not hesitate to contact us!