CONSTRUCTION MONTREAL
RENOVATION MONTREAL
ENGINEERING AND ARCHITECTURE
PROJECT SERVICES
INVEST IN REAL ESTATE
INTERNSHIPS, TRAININGS AND JOBS
Bathroom renovation in Montreal interior designer and contractor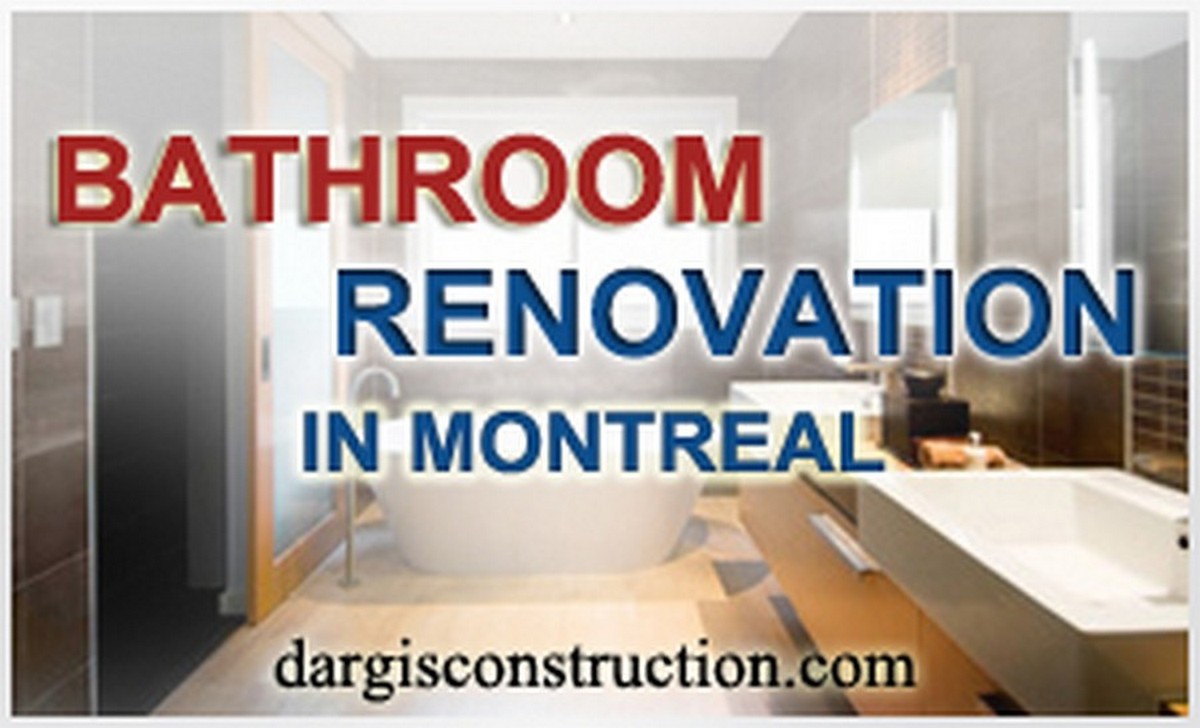 You decided to offer yourself a present and renovate your bathroom by enlarging it, having the light flowing into it through a better fenestration, adding a new bathtub, a large shower inside the wall, a concrete countertop. Construction Daniel Dargis Inc. accompanies you from A to Z in the design and the realization of bathroom renovation.
Our website specialized in kitchen and bathroom renovation gives more details about our services of plan, design and renovation of bathrooms in Montreal KITCHEN BATHROOM RENOVATION.CA
Enlarging the space for a bathroom renovation
Your children have moved to the basement or have left the house leaving adjacent room free and unutilised ready for a project of bathroom renovation? You want to reduce the wardrobe of the neighbouring room? Here's a beautiful occasion to enlarge your bathroom by using a little space of the adjacent room. You can finally have the bathroom renovation of your dreams made to measure. You will then be able to redistribute all the elements of your bathroom and to find an alleviating place where you will be able to relax and rest alone or find yourself there together as a couple after a day at work.
Addition of windows for bathroom renovation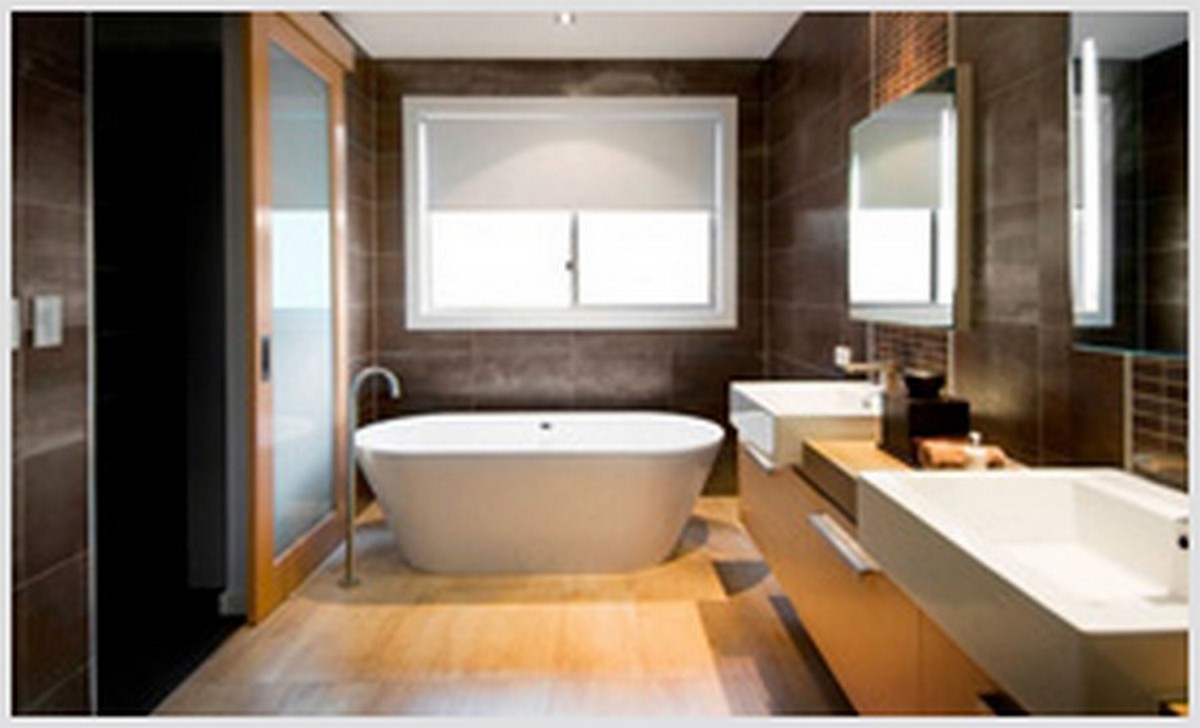 Following the enlargement of your bathroom you will have the possibility of adding new and larger windows allowing the natural light to enter; or to use a combination of narrow windows to the vertical and horizontal in height close to the ceiling which will preserve your intimacy while saving you money for a bathroom renovation.
Bathroom renovation with concrete countertops
Concrete has become an ideal material in renovation to create countertops of bathrooms and kitchens for several reasons. It is very variegated as far as colours and forms are concerned allowing to imitate marbles, wood or just leaving it in its rough form. It is ideal for a bathroom of contemporary modern style combining concrete, rustic wood, plants and a large fenestration allowing the natural light to penetrate. Concrete countertops made to measure are appreciated by designers because they enable them to express their creative spirit while respecting the budgets of the customers.
See some examples of projects possible to realize.
Shower in the wall
One of the principal reasons for which people wish to renovate and enlarge their bathrooms is that they want a large shower built to measure within the wall itself. These showers are increasingly popular in renovation, particularly in houses of contemporary style. Construction Daniel Dargis Inc. and its teams of contractors transform your bathroom according to your taste and budget. Such a shower requires particular attention because it is necessary to install a waterproof base, built to measure and covered with ceramics or concrete. Certain very large showers do not have doors while others have tempered glass doors. All these structural components require an experienced fitter and offer a warranty of installation. Construction Daniel Dargis Inc. proposes contractors to you that are able to offer these warranties of installation and work well-done.
New accessories and bathtub
A bathroom renovation can include: a new bathtub, a standing sink, new taps and plumbing, a sauna with access to an external balcony, embedded loudspeakers, filtered lighting, will completely transform your bathroom into a place of your dreams where you will like to meet each other.
Do not hesitate to contact us!