CONSTRUCTION MONTREAL
RENOVATION MONTREAL
ENGINEERING AND ARCHITECTURE
PROJECT SERVICES
INVEST IN REAL ESTATE
INTERNSHIPS, TRAININGS AND JOBS
Plan Design Construction Renovation of a House Extension in Montreal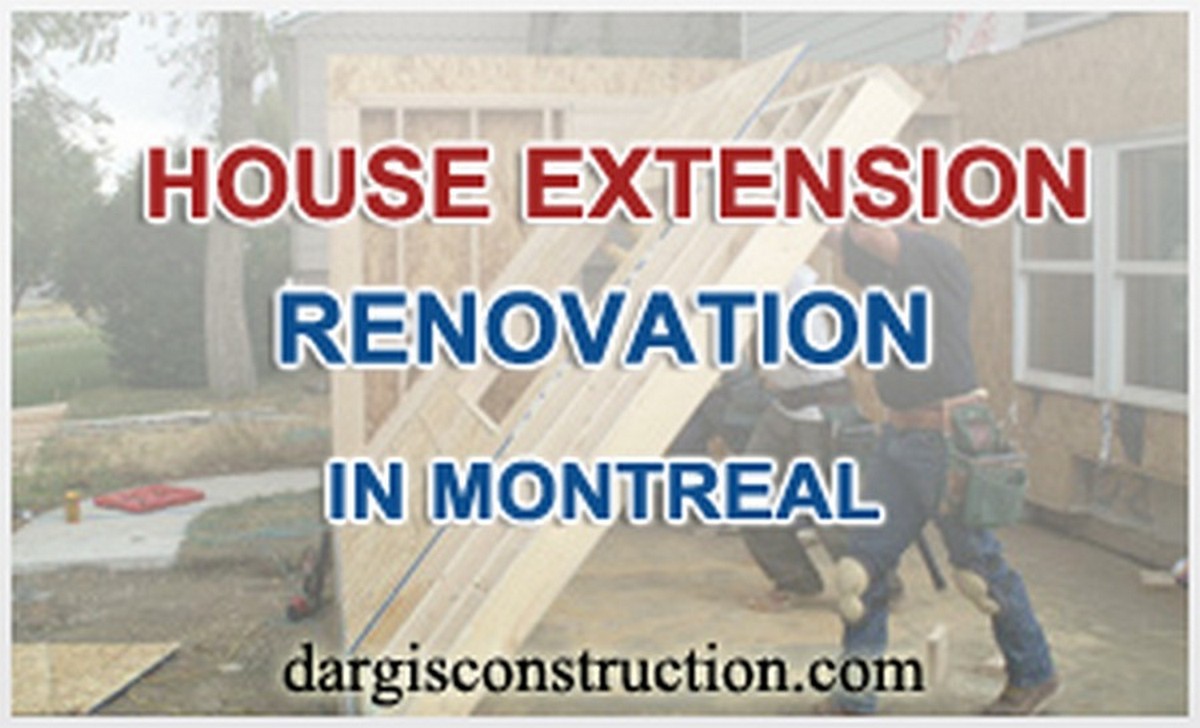 The extension of your home or business can be a very interesting option. Whether it is by an enlargement of the house using the back porch on reinforced piles and by adding walls and a well-insulated roof to it or by the construction of concrete foundations and the expansion of the house with one or more floors, Construction Daniel Dargis Inc. can take care of this.
Our website AGRANDISSEMENT MAISON MONTREAL specializes in extension of houses and explains the services we offer in terms of: plan, design, structural engineering, construction and renovation.
A house extension or commercial extension can be a very interesting option. After having spent several years at the same place you have decided to make improvements because you:
are accustomed to the environment and to the neighbouring services;
have established customers;
have explored the idea of selling and of changing houses but that also means buying a new one at high cost which means that you would have to start again the process of long-term lending;
are expecting the arrival of a child;
wish to have more space to convert your house into a bi-generational home in order to accommodate your parents and need an extension of house;
wish to build an extension in order to have an office and offer professional services;
wish to arrange a studio and rent a room or a housing attached to your house and thus obtain an additional income;
plan to add another floor to your house and increase the value of your property;
want to attach a garage.
Construction Daniel Dargis Inc. will take care of your project of building extension from A to Z. Here are the stages of guiding you through the process that we propose to you:
We come to your residence to listen to your needs for a house extension project. Before even thinking of making sketches or blueprints, call us. We visit, first of all, the premises with you and we look together at the feasibility of your project of extension. We sit down with you, collect the necessary information and already we can give you an approximation of the budget necessary for your project of house extension.
Then we propose to you summary sketches in 2D and 3D before drawing the blueprints. This to ensure us that it all corresponds to your taste.
Then we move on to designing the plans for your house extension. We work with model-makers, technologists and architects who work as a team with us and with you to make sure that the design and the functionality of your project remain within the limits of your budget;
We are then able to move on to the stage of the work of house extension with our teams of contractors and of experienced and licensed workers.
Do not hesitate to contact us!